Blog Growth Hacks 2018 | Increasing your Blog Traffic with Ease
Hi guys, it is time for you to know about the Blog Growth Hacks 2018. Every year, the system changes and what makes you a great entrepreneur is your ability to grow with the advancement in technology. Driving organic traffic to your blog isn't as hard as it seems. The only problem is people do not understand that blogging requires more smart work than hard work. Yes! I said so. Blogging requires more smartness to tap into what is revolving around you. So with these tips am about to give you, you do not need much time before your blog starts ranking.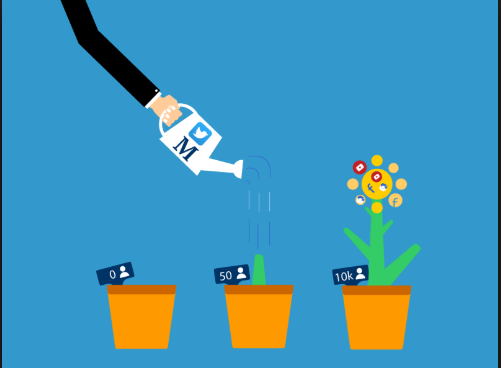 Blog Growth Hacks 2018
Below are the tips you need to grow your blog;
Submit your site to blog directories – There are hundreds and thousands of blog directories out there that you can submit your site to for free. Now you may be wondering what these blog directories do. These directories are sites which enable you to drop your link or site for free. They can give you loads of traffic as long as you have quality contents. People come to these sites to search for things and depending on what they are searching for, yours can be one of them. This is pure organic traffic. Check Out over 100 blog directories
Submit your site to Hacker News – I used this in drawing hundreds of traffic to my blog in 2 days. Hacker News is a platform in which you can submit your links for free. It is so interesting to use that you can draw hundreds to your blog in less than 3 minutes. I can attest to that. Hacker News as a platform requires you dropping quality contents that would catch the attention of people. Thousands of individuals drop their links on this platform so if yours isn't what people would love to click on, your content would go down without anyone seeing it. Another beautiful thing is this platform can give you lots of search engine referrals because people would want to check out what you can offer. Trust me; it's more box for you. And also, do not try posting more than one content a day on this platform as you don't get tagged as a spammer. Follow this link to register with Hacker News
Backlinking – This is one of the most powerful tools required to grow your blog traffic. The tragedy is, most bloggers do not know how to go about this, so they end up spamming instead of getting quality backlinks. The best way to backlink is to find top ranking blogs in your niche, observe them and write contents similar to what they published or better still write contents that provide solutions to what they published. For instance, as a tech blogger, you have top blogs like TechCrunch and Engadget. Go through contents related to yours, drop and insightful comment and drop your link. This will give you a lot of organic traffic.
Use Social Media – Google is very interested in your contents being seen on social media. These are large platforms that people visit every day. You can find your targeted market on any of these platforms like, Facebook, Pinterest, LinkedIn, Twitter and others. The relevance of your contents to the audience that needs your information can give you lots of traffic without you even asking for it. Another organic traffic bonus.
Check Out: How to Draw Millions of Traffic to your blog/site using Facebook 2018
Get updates about new/fresh stuff and write on them – You being one of the first persons to write about a product or occurrence can drive lots of traffic to your site because you would be relied on by Google as one of the first few who has an answer to what people are searching for. Google always want people to find a solution to what they need so, make yourself bankable. I tried this with my content on YouTube Outage 2018. I was making use of the site when the outage occurred so I decided to write about it in the morning. This drew lots of traffic to my site.
Conclusion
If you really and truly want to grow your blog, avoid spamming. I promise it will do you more harm than good. It may drive people to your blog, but, they won't stay because the content isn't relevant to them so you end up having loads of traffic with no box.
Hope this content was helpful. Kindly share and leave a comment. Thanks!