Educational Websites for Kids are currently the best things you can introduce your kids to as they help to enlighten your kids and improve their mental capability. It is a beautiful thing today that parental guidance is advanced when it comes to the web. It is always great for kids to grow in the right learning environment because we all know the power of knowledge especially when it is impacted in the right way. They are many corrupt sites today and this strikes fear in the hearts of parents all over the world. You may not be able to stop your kids from getting on the web since they need to learn and obtain information's from it. And am sure you are aware we are in a digital age but the best thing you can do for them is to give them proper directions.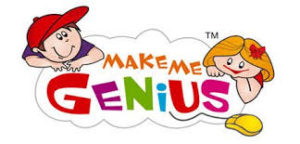 Example of Educational Websites for Kids
There are several interesting websites for kids am going to be taking you through the best websites for kids. There are a lot of amazing Educational Websites for Kids but I don't want to bore you with their numbers. All I want is to help you become aware of some few that can help your kids. Examples of these sites are;
PBSKids.com
ABCmouse.com
MakeMeGenius.com
Agnitus.com
Curious World
Howstuffwork.com
Babytv.com
Natgeokids.com
Coolmath.com
Spatulatta.com
Starfall.com
BBC History for Kids
Funbrain.com
Brainpop.com
It is important you know that these websites have different functions when it comes to educating your kids. For instance Natgeokids.com is an extension of the National  Geographic world website and channel but it is distinctly for kids while a site like Spatulatta.com enlightens kids and keeps them engaged with things that have to do with the kitchen. Just get on these sites listed above and you will find out their several functions. Their diversities and specialties makes them of high recommendation because of their focus on their particular niche.
Reasons For Educational Websites For Kids
Now let me tell you more why I encourage these sites to you. It is to your advantage as a parent and for the following reasons;
They are highly educational
They are engaging
Security when it comes to your kids exposure is assured
Knowledge isn't cheap but has been made cheap to you by these websites
Note, you have to subscribe to some of  these sites to become a member of these tutorials which means you will have to pay a little token just like you pay for your tuition fee in school. But sites like Brainpop are free to access.