Free Educational Sites for Kids may be all you need if you can't afford to pay fees for your kids to learn online. Surf time for kids should be limited, but when they are allowed to, it should be made an educational experience so as to achieve wonderful benefits! There are plenty of educational websites for kids that are really good, and other websites that don't really have any educational benefit.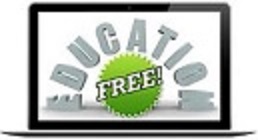 When choosing these websites, the educational content should be high, but fun filled to make it enjoyable to kids of various ages. When searching for awesome educational websites for your kids, check for educational websites that offer activities such as reading practice, calculation, printable coloring pages, videos to watch and of course, games to play. Most of these websites are free and work awesomely well for kids who are being home-schooled by their parents.
Free Educational Sites for Kids
The truth is that we have the a lot of beautiful sites for kids but since it is about your kids getting schooled, you may be required to pay fees before they can be accessible. These sites below are free
The site has been online since 2002 and works with your children through letter recognition all the way through to reading plays, non-fiction and comics. Starfall.com is perfect for preschool, kindergarten, first grade, second grade, special education, home school, and English language development.
This educational website offer Mathematical reasoning, reading, online books and learning games. Funbrain.com is awesome for preschoolers up to 8th graders.
This educational website is your student's free portal into the many exciting facets that make up our Universe. From the human heart, to the moons of Jupiter and so much more, you find it all on the KidsKnowIt.com. At this educational website, accurate, updated, and educational information is provided for you. And it is free!
The KidzPage.com has been online since 1998 and has more than 5,000 pages of learning games and activities.  A few sections of this educational website include Online coloring pages, jigsaw puzzles and word games. Each holiday also has its own section of activities and games to enjoy with your children.
This educational website guarantees to build geniuses. MakeMeGenius.com is filled with videos covering varieties of subjects, such as physics for kids, photosynthesis, the nervous system, solar system, electricity etc. All these videos are user-friendly and will keep youngsters occupied and interested from beginning till the end.
This Educational Site is the best for your curious minds between the ages of 9 and 15. This website promotes critical thinking, creativity, and entrepreneurial spirit all i n a safe and monitored environment. Whyville.com is great for your preteens and teens.
This educational website encourages children to become their "best selves" by using their creativity and imagination; developing their reading, thinking, and reasoning skills; and learning to treat others with respect, kindness, and sensitivity. It's awesome for kids between the ages of 1 to 12.
This educational website for kids offers a wondering approach to learning basic math, language arts, improving vocabulary, and thinking skills for kids in grade 1 to grade 6. Arcademics.com boosts fact fluency and student engagements.
This educational website helps young people learn to think creatively, reason systematically, and work collaboratively. Scratch.mit.edu is distinctly for children within the ages of 8 and 16, but can be used by older individuals.
While most websites improve your child's mathematical skills, this educational website offers free online program to teach beginning readers vocabulary and concepts while introducing all the main phonetic patterns of written English. Readingbear.org is exclusively for phonetics.
Conclusion
There are so many educational websites for kids but the ones mentioned above are Free Educational Sites for Kids and safe for your kids while offering the best online education and fun…
Let your curious minds explore rightly during their surf time….
Enjoy…..