The Chrome OS provides a small number of ways in order to keep your Chromebook and Android phone in sync. One of the benefits is that it allows you to have access to your SMS inbox and respond to texts through your Chromebook. We are going to show you to set it up and how to send text messages from your Chromebook.
Before you can be able to make use of the text message functionality, you first need to pair your Android smartphone with your Chromebook. In order for you to be able to do this, you have to be making use of Android 5.1 or a higher android device, and also making use of Chrome OS 71 on your computer. You also have to make sure that both devices are being signed into the same Google account.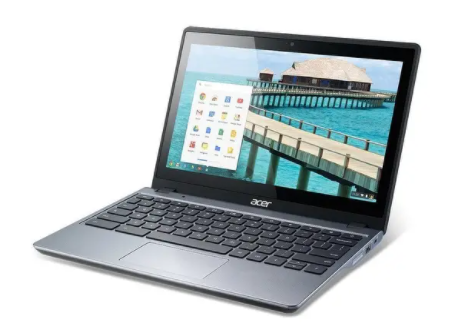 How to Set Up the Features of Sending Text Messages from Your Chromebook
Follow the steps provided below in order to do so:
Open your Chromebook, you tap on the "Status" tab from the bottom at the right side of your device and click on the "Gear" icon in order to open the "Settings" menu. 
From the Settings menu below the "Connected Devices," look for the "Android Phone" option. Then you tap on the "Set Up" button close to it.
A pop-up window will display on the screen, select your Android phone from the "Select A Device" dropdown menu and then you tap on the blue "Accept & Continue" button.
After you have done that, you enter your Google password and authenticate yourself. If everything is correct, a pop-up message that says "All Set" will display on your screen, then you tap on "Done" to close the window.
Then you navigate back to your Chromebook's "Settings" menu, and you will see "Verify" option close to "Android phone." Tap on the button and try to unlock your smartphone. On your Chromebook and Android phone, you will get a notification that the devices are successfully linked together.
SEE ALSO >>> How to Edit a Received Email in Microsoft Outlook
How to Send A Text Message from Your Chromebook
To be able to send text messages from your Chromebook, you will first have to download Google's Android Messages app from the Play Store. If you are making use of Google Pixel, Nokia, or Motorola devices, you don't need to download it again because Android Messages is already installed on your device. After downloading, follow the steps below:
Open the Android Messages app on your device and click on the three-dot menu icon that you can see on the top at the right side of your device. You tap on the option that says "Message For Web" from the menu.
After you have done that, you click on the "QR Code Scanner" tab and then point your smartphone's camera directly at the QR code of your Chromebook.
Your text message inbox will then display on the window on your Chromebook.
You then compose new SMS texts, you can also attach files, and more. The Chrome OS will add a "Messages" shortcut to your device's apps library.
When you are done composing the text messages, you can then click on the send button in order to send it.
Even if your text messages are not open on your Chromebook, you will be notified whenever you get a new text message on your phone. You also need to know that, sending text messages only works when your android device and Chromebook are connected to the internet.
RECOMMENDED >>> How to Fix Apple ID Sign Out Grayed Issue on iPhone and iPad