Step Parenting is one of the most challenging types of parenting. Coming into an already-made family is very difficult (especially if the children are teenagers). But still, people have gone through this before and are still alive so, you should survive too.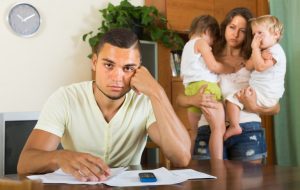 Allow me recommend this movie "INSTANT MOM". Here, Steph is a mom with three step-children (First child a teenager); but she handles them well up to the point that the children hardly ever talk about their biological mother. Step Parenting can be very trying especially if the children are grown because, truly, it is very hard to accept that someone new has come into your life. Before I give you tips, I must first thank you for being a step parent. You are wonderful! Honestly because not everyone can make the choice you made. It is very amazing that you have accepted to love another child as your own. Thumbs up! You are an amazing person and I celebrate you.
Tips on Step Parenting
To be an outstanding step parent, you need to understand certain things in order for you to be well able to handle thing. The following are tips on step parenting;
Be Yourself – You don't need to be too kind for your step children to love you. You just need to be yourself. Don't try to be something or somebody you aren't. Let them fall in love with your flows and your personality. Caution them if you need to but don't let your anger take charge or get a hold of you because you might do things you will regret.
Be ready to be tested – Yes tested I said. Your step child might put you to a test someday without your knowledge. That's exactly why you should be yourself always. Children can sometimes try to drive you nuts but endure the pain and challenges.
Love and Bond – Learn to set time apart to have a quality time with your step child. Accept the fact that he or she is your child and treat them accordingly. When you are able to make your child understand that he/she has value, they will be able to trust you with some. Get to know their hobbies and dislikes, surprise them with gifts even on no occasion at all.
Have Patience – Patience is one value you should inculcate while Step parenting because you can't expect everything to fall into place like that. It takes time. Respect boundaries and the wall they have built around themselves. With time, everything will fall into place. So, anytime you feel like it's all unbearable, just take a deep breath and calm down; it will be fine.
Conclusion
Concluding with this, I want you to know Step Parenting may seem first difficult at first but, in the end, it is very exciting when your children finally get to love and trust you. The truth is, you can't replace their parents which is a solid fact but yet, parenthood requires love not DNA. Be a proud Step parent.
YOU ROCK!!!!!!