What is parenting?
So are you are wondering how it is being a parent? Or nervous about the whole thought of expecting a child. Well you are in the right place because I will be letting you know a few things about parenting. What is parenting? Parenting is an act of raising a child from infancy to adulthood. It is the process of carefully understanding a young human psychologically, emotionally and socially.  There is so much to parenting than just care giving and that's why so many people tend to fail at it. Below are a few stages on parenting.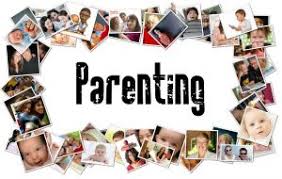 What Is Parenting and Stages in Parenting
Before becoming a parent, there are a few stages one needs to pass through and there are as follows
BEING PREGNANT—At this point you are just discovered you are pregnant and expecting a little one so it is advisable to start off by reading books related to parenting as this will open your mind and keep you informed on everything you need to know before starting this wonderful journey. Some recommended books are ''mind in the making'' by Ellen Galisky, ''nuture shock'' by Po Bronson and Ashley Merryman, ''smart parenting for smart kids'' by Eileen Kennedy moore and so much more interesting books. Get female and male toys if the gender has not yet been confirmed but if it has then get toys for the specific gender you are expecting. Prepare everything for the baby's arrival. From the baby's wears to the baby's food and cradle. Go for regular checkups to know the health of the pregnancy.
HAVING A BABY— this is the stage where reality dawns on you and some nervous feeling start setting in that's if proper preparation wasn't done while pregnant. While in this stage it is advisable to make friends with people who are also new parents. Join parenting groups where you talk about the feeling and what it entails of having a new baby. Follow up some baby channels on TV where you can slowly adapt with the new changes that are about to occur.
RAISING A CHILD—this is the real deal. It is where the real work of parenting starts. The most imperative thing at this stage is understanding your child whether it's a girl or boy. Have listening skills at all times and imbibe the spirit of patience and endurance as some children tend to be more stubborn than others. There are so many personalities out of which are sanguine, melancholy, choleric and phlegmatic. Know where your child falls under and treat him or her accordingly. Also some kids are either introverted or extroverted so observe carefully and distinguish the category he or she belongs to.
Conclusion
I will like to round up by saying be involved fully with everything concerning your child and grow with him or her. Parenting is a wonderful journey. No one rising above this. A child doesn't have to be begotten of you before you can parent. The child can be adopted by you and it is your responsibility to guide that child in the right path. You can also take up the responsibility of parenting a child who needs care.
Heal the world and make it a better place. Bye!!!