Amazon is now making use of electric three-wheelers for deliveries in India, as part of it's drive to to produce more eco friendly vehicles to its fleet. The company has deployed almost 100 auto rickshaws, made by Indian electric car manufacturer Mahindra Electric, across seven cities including New Delhi, Bengaluru, Hyderabad, Ahmedabad, Bhopal, Indore and Lucknow.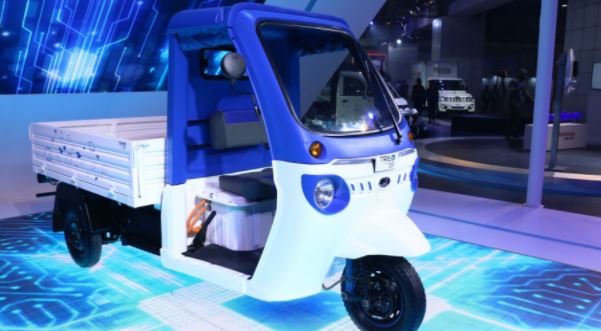 Mahindra's electric rickshaw is built to carry cargo. The "Treo Zor" range Amazon is using can bear a 500kg load on the back, offers 125km of range on a single charge of just under 4 hours, and has a top speed of 50 km/h.
That target also includes a global commitment of 100,000 electric vehicles in its delivery fleet, of which 10,000 are earmarked for India by 2025.
India is home to over a billion people, Amazon sees it as a massive growth opportunity. The move also fits into the retailer's broader climate pledge of using only renewable energy by 2030. The compact Treo Zor is seemingly well-equipped for deliveries on India's busy roads and could feasibly be expanded in the future.
TECH NEWS>>>>Spotify Expands Its Branches To 85 New Market