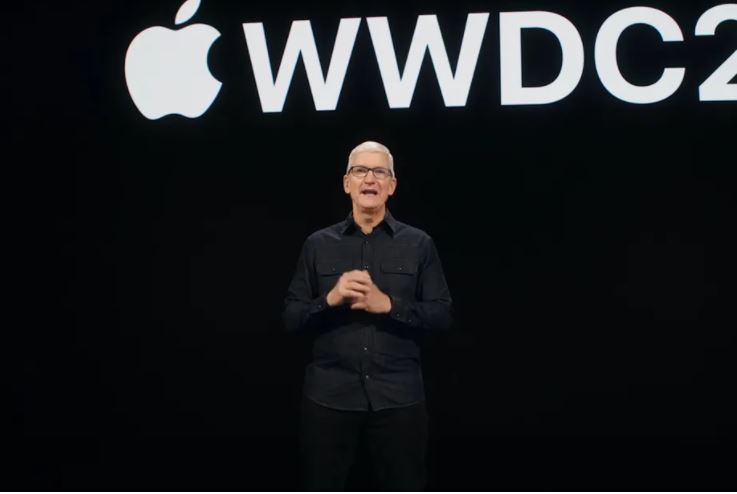 Apple had its WWDC feature on Monday, where it flaunted the enormous new highlights going to its foundation, yet it didn't have the opportunity to flaunt everything going to the new forms of iOS, iPadOS, and macOS. So we've gone through the see pages, Twitter, and a decent piece of the web to perceive what fascinating highlights got avoided with regard to the show.
IOS AND IPADOS 15
The large highlights in iOS and iPadOS were the updates to notifications, FaceTime, and performing various tasks, yet it seems Apple may have been truly zeroing in on the actual stages, as well. There are a huge load of personal satisfaction enhancements including:
More Memoji options with new outfits and accessibility options
FaceTime will let you know when you're muted but trying to talk.
FaceTime will also let you zoom with the back camera so you can finally show people things across the room without standing up.
The Announce Messages feature found in AirPods is coming to CarPlay, so your phone can automatically read texts out loud while you're driving.
Wary iPhone users will be able to put off upgrading to iOS 15 but still get security updates.
Find My will be able to track your iPhone when it's off (or even after it's been factory reset). It's currently unclear what phones will support this feature.
There's an improved print dialog with more options.
You'll get free temporary iCloud storage when you transfer to a new device, but it will only last for three weeks.
Leaving and arrival times are coming to Apple Maps, letting you better plan trips in the future.
iPhone apps for iPad will be able to run in landscape. No more flipping your iPad around when you need to check the one app that is still iPhone only.
There will be push notifications to tell you when it's going to rain.
You'll have the ability to schedule HomeKit devices with Siri (for example, asking it to turn on your bedroom lights at 7PM).
Safari is getting the pull-to-refresh mechanism found in Mail and many social network apps.
Accessibility settings like text size and contrast will be able to be set on a per-app basis.
EXIF data will be available in Photos, including camera and lens info.
You'll also be able to adjust a photo's date and time.
There's a redesigned software Apple TV remote, which looks more like the new hardware version.
New Apple TV remote interface on iPhone #
Panoramas taken on iPhone 12s should have less distortion, and moving subjects should look better.
You'll be able to suggest to Photos that specific subjects shouldn't show up in places like the Photos widget or Memories.
Spotlight will be accessible from the lock screen and Notification Center.
Filtering for spam texts… if you live in Brazil, that is. It's likely rolling out there because of rampant spamming of SMS in the country — India got the feature last year.
You'll be able to drag and drop files across apps on iPhone.
Spanish speakers will be able to choose whether their devices refer to them using masculine, feminine, or neutral words.
Mail is getting a widget, and there's also a widget to show you how poorly you slept.
iPads are getting the ability to tab through text fields and buttons in apps, as can be done with Macs and in Safari.
iPads will support eye-tracking hardware to improve accessibility by letting people control a cursor using just their eyes.
MACOS MONTEREY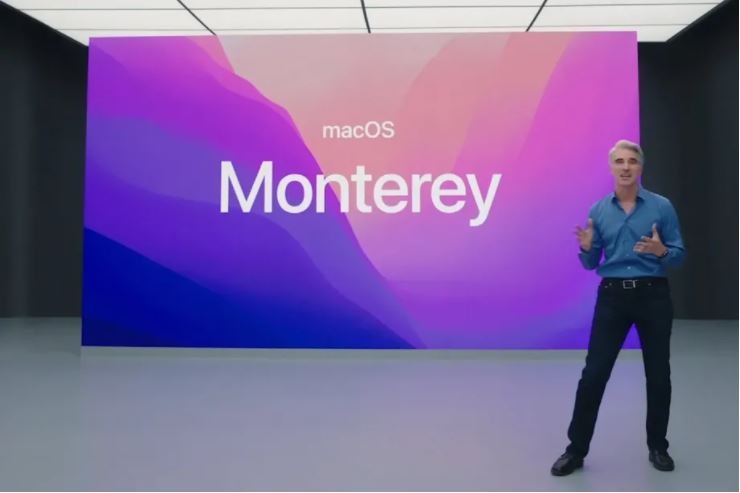 The Monterey bit of the feature was overwhelmed by an inconceivably noteworthy demo that flaunted Apple's new Universal Control include, however Apple additionally set aside the effort to talk about Shortcuts, which are coming to macOS. Macintoshes are unpredictable machines, however, and there are a couple of more fun and valuable things that will be coming in the fall:
The ability to use your Memoji as your user profile picture (it'll even shake its head if you try to log in with the wrong password).
A software microphone indicator light in the menu to show when an application is listening to you
A better file copy interface, with the ability to pause and resume transfers
The easy ability to erase user data, settings, and apps without re-installing the OS (great for if you're selling your Mac)
The ability to manage your saved passwords in System Preferences. You can also import them from other password managers or export them.
You can customize the mouse cursor's outline and fill color.
Windows will resize when you move them to another monitor.
Shortcuts will let you integrate shell commands.
An improved Go To Folder dialog in Finder
More Interesting Features
Obviously, Apple is running a biological system here, so many of the highlights that got declared will be going to the entirety of its PCs. Here are a couple of more that will likewise be coming to iPhones, iPads, and Macs:
A built-in one-time password generator, similar to Google Authenticator or Authy
Safari will detect if websites can support HTTPS and will automatically use it if they do (similar to the HTTPS Everywhere extension).
A low power mode for macOS and iPad (I can't wait to see how far I can stretch an M1 MacBook Pro)
Reminders are also getting a tags feature, similar to the one found in Notes.
The Photos info pane will tell you about what Visual Look Up sees in the picture.
The ability to turn on DownTime whenever, if you really need to focus on something
An extension for Edge on Windows that lets you use your iCloud Passwords
WATCHOS 8
"Just noticed there is a new set of Time complications in watchOS 8. While a slight bit of 'Sherlocking' for Watchsmith, I'm honestly super glad it's here. A good number of my gray hairs came from supporting time based complications…glad I can focus elsewhere now. "
— David Smith (@_DavidSmith) June 9, 2021
ALSO READ>>>>Samsung Latest 50-Megapizel Camera Sensor Is A Lot Smaller Than We Expected