Facebook partners with top music companies including; Sony Music, Warner Music Group, Universal Music Group to add official music videos to its platform for US users. This brings a challenge to a video streaming service like YouTube. Users of the Facebook service in the US can find these music videos on Facebook Watch and through pages owned by celebrities or artists. Being know for flexibility, users are allowed to share, comment, and react to these videos.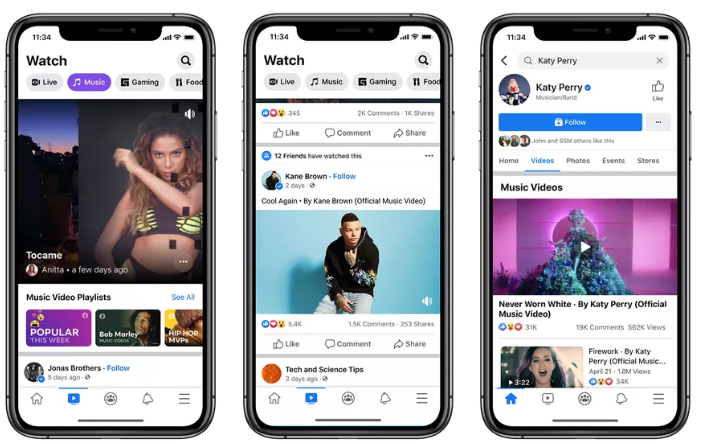 TechCrunch previously reported in a post that, it's a big shift for Facebook, which in the past has only been able to share short previews of music videos from artists on major US labels, or just audio in some cases, says Bloomberg.
The fight for online relevance is still on the rise. Facebook doesn't intend to stop competing as they keep on creating features that offer services where other online services are most dominating. This particular launch of official music videos to the Facebook service is taking it into a part were YouTube (Google's Video Site) commands the most relevance.
Report from Bloomberg says; Facebook's interest in music videos likely stems from the more lucrative advertising rates associated with video. Facebook had been offering to fund the production of certain music video in exchange for exclusivity, says Bloomberg.
The social media giants announced that its platform will feature exclusive music video content from a variety of artists including J Balvin, Karol G, Sebastián Yatra, Alejandro Fernández, and Calibre 50. A new official music video from Lele Pons will exclusively premiere on Facebook, and it also says it will have an exclusive video from Panamanian R&B singer Sech.
TECH NEWS >>> PayPal And Venmo QR Payments Are Coming To CVS Pharmacies, Reports Say