Facebook Messenger Word Sauce Game – This is one of those amazing trivia and word games you can play on the Facebook Instant Games platform. If you've never come across it before, then its high time you get on instant games and try it out. I know you are probably used to Word Blitz Game on Facebook which is another great word game and a very popular one at that on Facebook.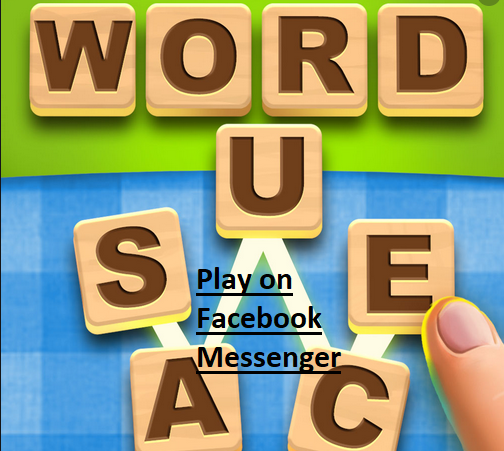 Instant games are brief but engaging games that are most of the time programmed in HTML 5. There are a lot of games you can play on this platform.
About Facebook Messenger Word Games
Facebook Messenger Word Games are one of the best games which anyone can play. You can even give it to your kids to play as it helps them improve on their spelling and use of words. Most times, you are given a set of letters and you are then required to arrange these letters into words. The proper arrangement of these letters is dependent on the boxes you need to fill with the letters. It could be a three-letter, four-letter, five-letter words and even more.
How to Play Facebook Messenger Word Sauce Game on Your Mobile Device (Android and iOS)
Whether you are making use of an Android or iOS device, so long as you have the FB messenger mobile app, you can enjoy word sauce game at any time. To play this game, follow the procedure are shown below:
First, launch the FB Messenger App on your Android or iOS device.
Sign in by inputting your sign in details if you weren't signed in before.
Search for Word Sauce using the search bar at the top of your page.
Finally, click Play and you can start enjoying the Word Sauce Game on FB Messenger app.
How to Play Facebook Messenger Word Sauce Game on FB Web Version
Using your default browser, visit www.facebook.com and sign in then, follow the laid down procedure below:
At the very top of your page, search Instant Games.
Click on the page.
You would be taken to the instant game page.
Click Play Game.
Search Word Sauce.
Finally, click on it and wait a few seconds to start playing.
It's that easy to play guys.
READ: Free Mode on Lite – Facebook Lite Go to Free Mode | Facebook Lite Free Mode