The social media platform, Facebook, has always been known for getting friends together with friends and bringing different people from different backgrounds together. Before now, people have tried to turn Facebook into a dating app by sending unnecessary photos through Messenger or hitting on folks in photo comments and generally stalking people's pages to get some information about them, Because of these circumstances, the mega social media platform decided to make provision for people who would want to have some sort of relationship, thereby introducing Facebook dating.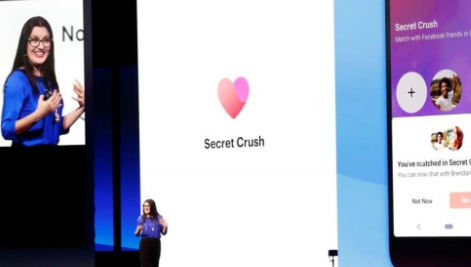 Facebook dating isn't a standalone app, but it's a part of the existing Facebook app that you have in your Android / iOS mobile phone, though you have to opt-in to start using the Facebook Dating feature. Before using the feature, you need to set up a separate profile for dating, the only information that is carried over is your name and age. This feature will present you with some potential matches based on your location, indicated preferences, etc. Some of these preferences include what genders you're interested in whether it's men, women, or everyone, be that as it may, you will have to input more detailed preferences like; age range, children or no children, distance, education level, height, language spoken, and religion.
TECH NEWS >>> Facebook Adds Official Music Videos in US, Partnering With Top Music Companies
How To Access The Facebook Dating Feature
On the Facebook app, go to the menu icon in the upper right side of the screen and tap on Dating. (If the Dating option is not visible, you'll probably need to tap the See More option.)
Next, you'll be taken to the dating section of Facebook.
Click on Get Started and follow the on-screen directions for setting up a profile.
You'll have to specify the gender and location of the person that you are looking for and choose a nice photo of yourself.
After that, Facebook will automatically generate a dating profile for you by skimming your non-dating profile.
You can adjust the profile to exactly how you want it by removing things, adding photos, and adding posts from your Instagram, when you feel everything is in check you can tap on the preview option to see what your profile looks like, then click on done.
The Facebook dating feature is presently not available in all the countries of the world, but it is available in the U.S., Argentina, Bolivia, Brazil, Canada, Chile, Colombia, Ecuador, Guyana, Mexico, Malaysia, Mexico, Paraguay, Peru, the Philippines, Singapore, Suriname, Thailand, Uruguay, and Vietnam.
RECOMMENDED >>> How To Link WhatsApp To Facebook Page